Product Page - Poster: Miss Your Energy?

Poster: Miss Your Energy?
Member Price: $25.00 USD
Non-Member Price: $40.00 USD
Meant to spark dialogue about excessive daytime sleepiness, this 24" x 18" professionally designed poster will provide an avenue for your dental sleep medicine team to discuss oral appliance therapy with current and prospective patients and family members.

Enhance the unique atmosphere of your office with this high-resolution, gloss-finished poster that will help you raise awareness about oral appliance therapy as a safe and effective treatment for sleep apnea.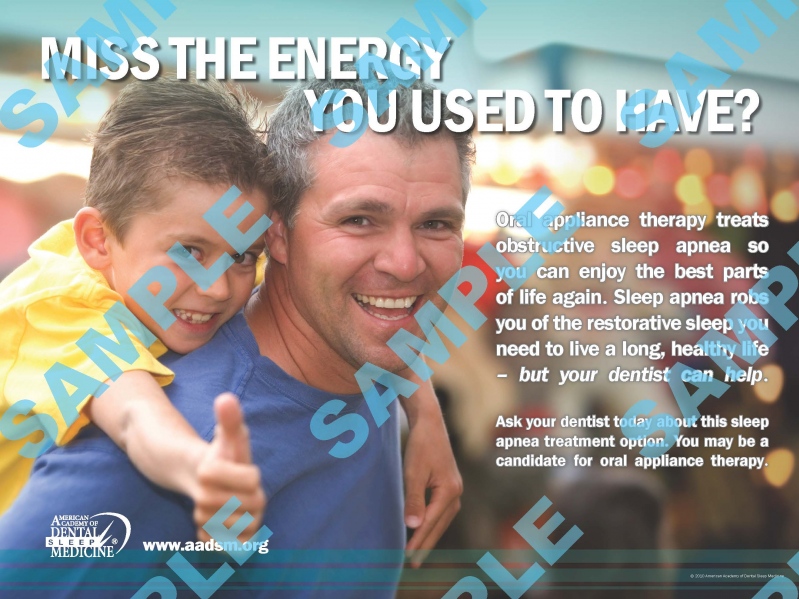 70 remaining