Product Page - Drowsy Driving (50 brochures)
*NOTE: You are not currently logged in as a member. To receive the full range of member discounts please log in.
Drowsy Driving (50 brochures)
$30.00 USD
Drowsy driving is a cause of an estimated 100,000 motor-vehicle crashes and more than 1,500 deaths per year.

A demographic group that has a particularly high risk of drowsy driving is teens, who have a natural tendency to stay up late at night and often fail to get a sufficient amount of sleep.

Educate your teenage patients about the risks of drowsy driving by making this brochure available in your office.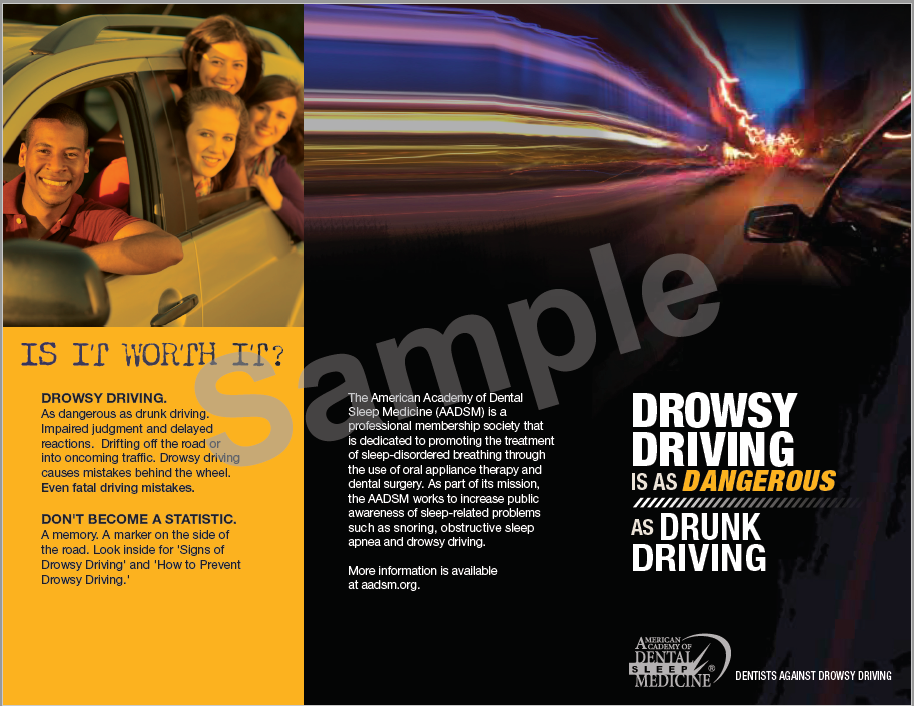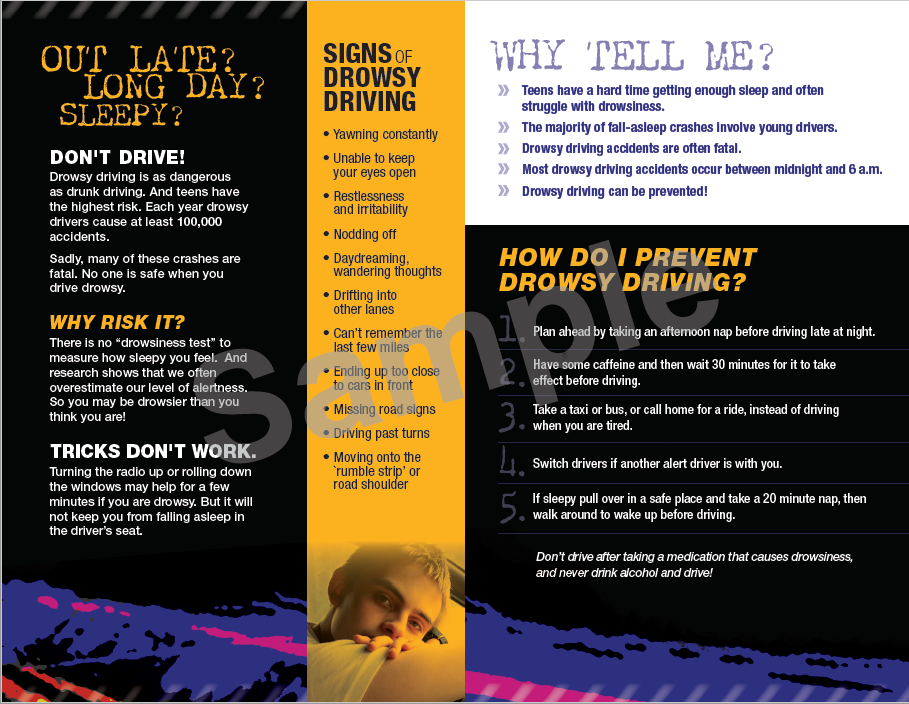 454 remaining